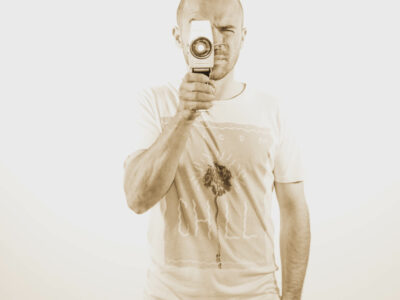 (FR)
Je m'appelle Jérémy Parotte, belge de 35 ans, passionné par le cinéma depuis mon adolescence et actif dans ce que l'on peut appeler "le milieu créatif" depuis 2008 à travers une agence audiovisuelle que j'ai co-fondée : Otra Vista.
Si la plupart des univers qui gravitent autour de "l'image" m'intéressent, c'est le cinéma du réel que j'affectionne le plus.
Amerigo Park est une micro-structure de production indépendante créée en 2018 à la naissance de mon premier enfant.
Créations personnelles ou collaborations, l'objectif poursuivit est de développer et réaliser, accompagner et/ou produire des docu, courts, émissions ou essais qui reflètent les challenges de notre époque.
Derrière le partage d'une vision, de messages et d'idées, il y a l'intime conviction que le spectateur peut repenser le monde qui l'entoure et devenir lui-même acteur d'un changement.
(EN)
My name is Jérémy Parotte, 35-year-old Belgian, passionate about cinema since my adolescence and active in what we can call "the creative sector" since 2008 through an video agency that I co-founded: Otra Vista.
If most of the worlds that revolve around "the image" interest me, it is the documentary film that I like the most.
Amerigo Park is an independent production micro-structure created in 2018 when my first child was born.
Personal creations or collaborations, the objective is to develop and produce, support and / or produce docu, short, broadcasts or essays that reflect the challenges of our time.
Behind the sharing of a vision, messages and ideas, there is the intimate conviction that the spectator can rethink the world around him and himself become an actor of change.